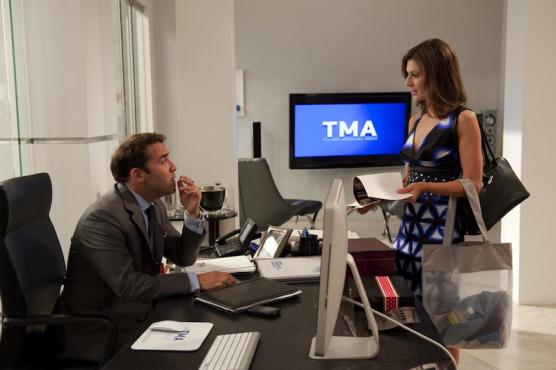 Week in and week out for the last two seasons, Entourage has been desperately trying to figure out what to do with Turtle. Last season we sent him back to school and awkwardly paired him with Jamie-Lynn Sigler. No, we don't care if the actors dated in real life, that's the most mismatched pair on television... ever.
This season? The short little furry guy continues to score chicks way out of his league. So out of his league that even the girls seem to admit it on the show. Oh and some lame tequila subplot that somehow leads to Vince's demise. What!?
Now, in the most wildly, ridiculous and unbelievable Turtle subplot and the story from which the episode got its name, "Hair," Turtle freaks out when a girl has no hair... downstairs. Apparently every girl he's ever been with, including Ms. Jamie-Lynn have at least had a landing strip.
To Read More Click Here.