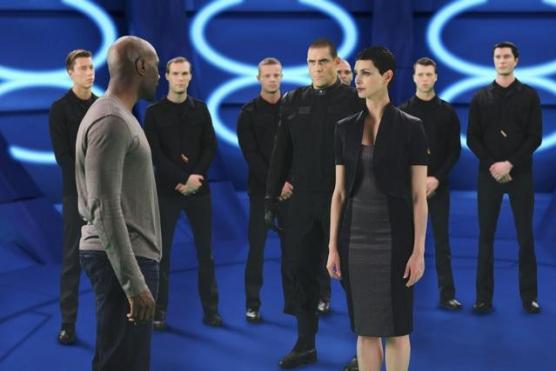 While it was teetering on the edge of cancellation for a few weeks, V (Reimagined Series) has officially received a reprieve from ABC and will return to the network...
... in 2011.
That's a lot of time in between seasons, but producer Scott Rosenbaum tells TV Guide viewers that stick with the sci-fi show will be rewarded with a lot of answers right up front. He said the plan for season two is to speed up storytelling, adding:
"We're going to learn why the Vs are here, all the mythology of what they're doing here, how they got here ... what they specifically want from us and how this upcoming battle is going to play out. You'll see different fronts or parts of the war begin in Season 2 - not an all-out attack, because that's not Anna's style."