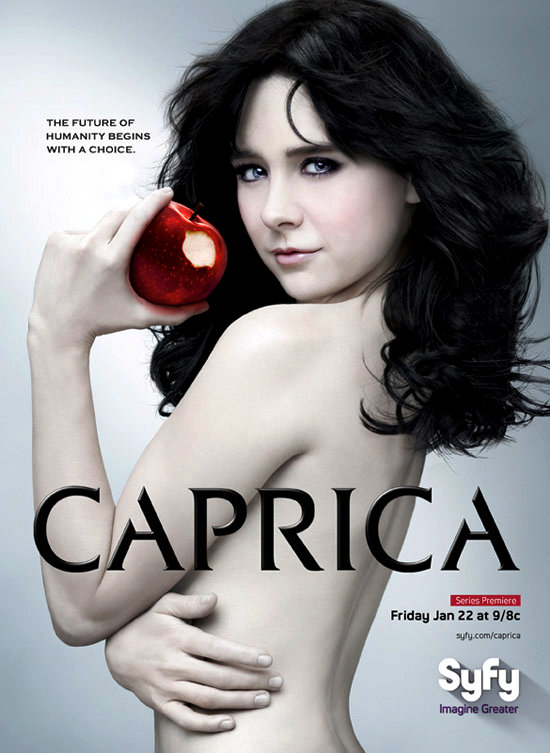 Watch the video previews of the new Syfy TV show CAPRICA for free. Caprica which premieres January 22 2010 is a prequel to the Battlestar Galactica storyline. In these videos, you will find a scene from the Caprica pilot episode, short videos featuring cast members discussing the series, and videos from the Caprica video blog.
Caprica Synopsis: On the vibrant world of Caprica, in a culture recognizably close to our own, two dynamic families - the Graystones and the Adamas - live separately on opposite ends of society until they are brought together by tragedy.
Daniel Graystone (Eric Stoltz), a computer engineering genius, owns a large corporation that is spearheading the development of artificial intelligence. His unwavering professional pursuits are driven to extreme measures when personal tragedy strikes him and his wife Amanda (Paula Malcomson): their strong-willed daughter Zoe (Alessandra Torresani) dies in a terrorist bombing fueled by an underground religious dogma. Unbeknownst to her parents, the teenager had also been dabbling in these radical teachings, which were secretly propagated by her school's headmistress, Sister Clarice Willow (Polly Walker).
To Read More Click Here.