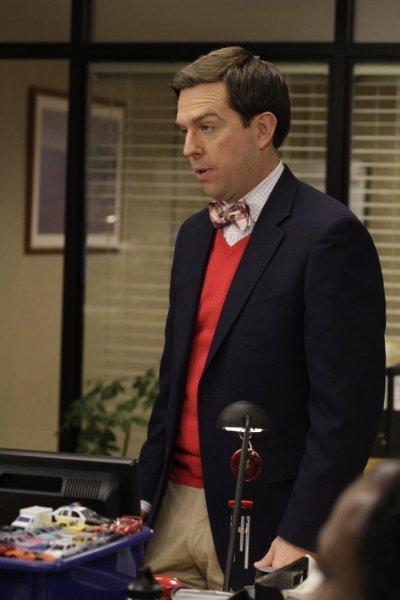 Last night on The Office, Michael was up to his childish ways - which was to be expected.
But, who would have guessed that the entire office would be split in two - sales people vs. everyone else?!
If we had to take a side in this week's episode - we would have to be on the side with everyone else. It is not fair that the sales people would make so much more just because they are doing their job.
Although, it was pretty funny when Stanley walked into the conference room all angry and upset that he has to fork over two percent of his pay check; only to be told that they accepted their piece offering of the sweets and nothing else. His creepy smile was hilarious. Got to love Stanley.
"New Leads" had us laughing out loud plenty of times. How great is it that Darryl is now in a suit? And has a pretty sweet office? We can't wait to see what silly antics he will get himself into now that he is part of the big boys.
Off topic, what is the heck does he do anyway? What's his job title? And will he ever go back to the shipping department downstairs?
To Read More Click Here