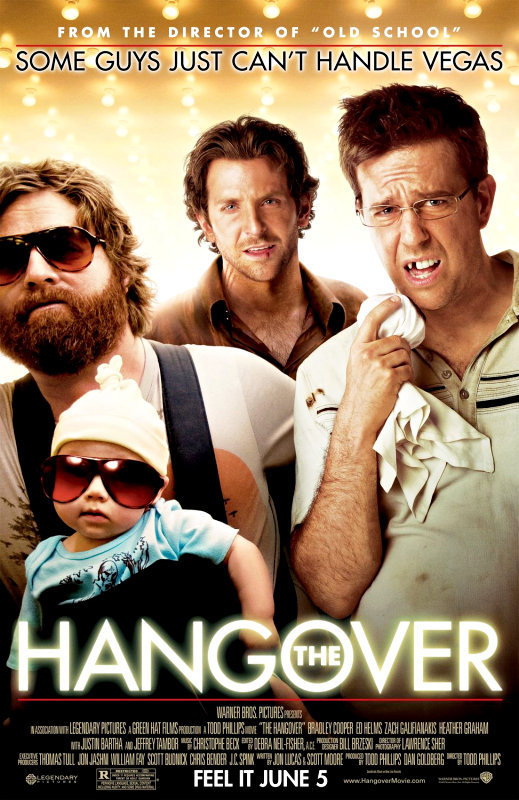 Memorial Day 2011 will be the day the sequel of "The Hangover" hit theaters across North America. Variety broke the news in an article discussing about director Todd Phillips' next project following his success with the bachelor-party comedy, mentioning that the production of "The Hangover 2" will start in October 2010.
The second "Hangover" movie will be tackled by Phillips after he is done with his other project "Due Date". Confirmation of Phillips' return to do the follow-up of the comedy movie came one day after "The Hangover" got over the $210 million domestic gross mark and surpassed "Wedding Crashers" to become the second biggest grossing R-rated comedy ever in North America.
"The Hangover 2" will be penned by Phillips and Scot Armstrong. The two were hired by Warner Bros. to do the scripting work when early test scores of "The Hangover" left the studio encouraged that it had a winner. Zach Galifanakis, Bradley Cooper and Ed Helms are all expected to reprise their roles in the sequel.
"The Hangover" itself tells the story of three groomsmen tracing back their hazy memory to find their missing groom. After a night of wild bachelor party they set for Doug, three friends wake up with no memory of what has happened. All they know now, there is a tiger in the bathroom, a six-month-old baby in the closet of their suite, and Doug is gone without a trace. With little time to spare, they now have to trace back their hazy memory to figure out what went wrong and find Doug in time for him to walk down the aisle.