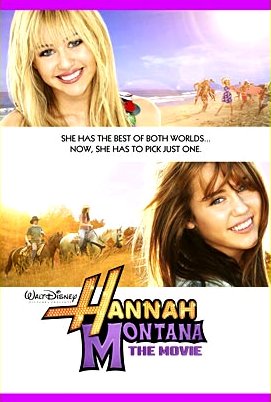 A movie poster plus the official trailer of "Hannah Montana: The Movie" have arrived. Providing another sneak peek on top of the previously-released clip, the trailer gives more on the story plot and what brings Hannah Montana back to her hometown of Tennessee. It also presents the cameo made by supermodel Tyra Banks.
Miley Stewart's popularity as Hannah Montana is getting out of control, and so is her attitude. As a measure to tame his daughter, Robby Stewart brings her back to her hometown of Crowley Corners, Tennessee where she discovers what's really important.
Starring Miley Cyrus as the titular character, "Hannah Montana: The Movie" is the big screen version of Disney Channel's TV series "Hannah Montana". It will come out in the theaters across U.S. on April 10.
It was previously reported that the trailer will be played during "Kids' Inaugural: We Are The Future", one of Barack Obama's official inauguration balls which will air on Disney Channel on January 19. Miley Cyrus who performs in the concert, will also debut the music video of "Let's Get Crazy", one of the soundtracks to the movie.