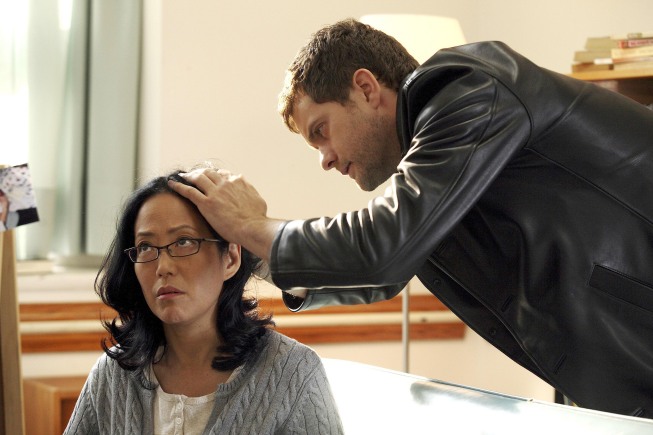 This week's installment of Fringe is important for two reasons:
1. It's the final new episode of 2009;
2. It marks the final appearance of Leonard Nimoy as William Bell.
On "Grey Matters," a new villain (The Omega Man, played by General Hospital veteran Sebastian Roche) turns the tables on Walter and experiements on the wacky scientist's brain.
What will he discover? Where will it lead? Tune in Thursday night to find out; and get psyched for the episode with the following Fox promo, following by a trio of photos from "Grey Matters."