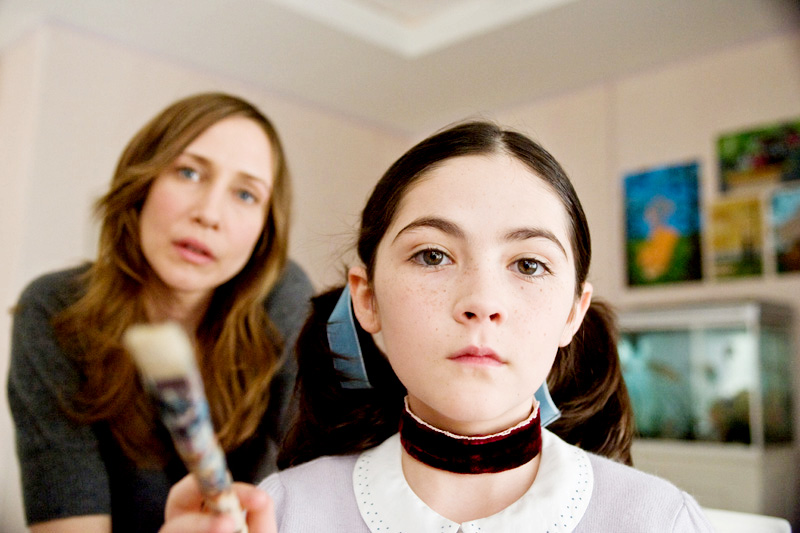 Counting down to the theatrical release of "Orphan" that is only a few days away, Warner Bros. Pictures is bringing forth a set of clips from the horror thriller. Six in all, each of the snippets is less than a minute long but all of them manage to provide ideas how wicked the angelic-looking Esther can be.
Upon tragic loss of their unborn child, Kate and John struggle to regain some semblance of normality in their lives and thus decided to adopt another child. At the local orphanage, they are strangely drawn to a young girl named Esther and take the decision to welcome her into their home.
However, almost as soon as she joins the family an alarming series of events begins to unfold, leading Kate to believe the 9-year-old is not nearly as innocent as she claims to be. Concerned for the safety of her family, Kate tries to get John and others to see past Esther's sweet facade, but her warnings go unheeded.
"Orphan" marks the return of director Jaume Collet-Sera to the horror thriller genre. Produced by Joel Silver and Erik Olsen among others, it stars Isabelle Fuhrman as Esther, Vera Farmiga as Kate and Peter Sarsgaard as John. The script is based on a story by Alex Mace and is penned by David Johnson. Warner Bros. Pictures will distribute this film in theaters across the U.S. this Friday, July 24.