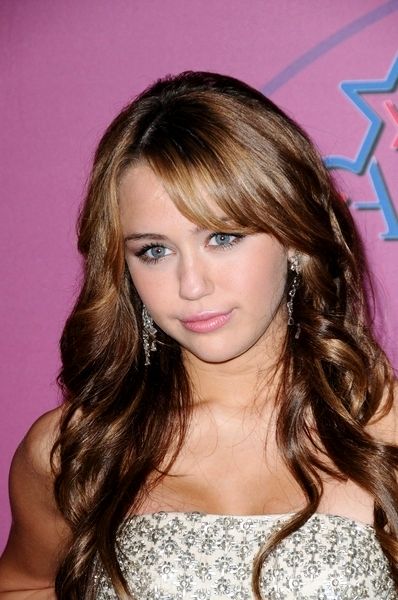 Disney teen queen Miley Cyrus won't walk down the aisle anytime soon, so she admits, reasoning that she doesn't want to have kids and lose her curvy figure "really young." "I don't want to blow up to the size of a house. Definitely not right now. I'm only 16. Maybe 20 years down the road," the 16-year-old actress-singer continues explaining.
Comparing herself to mother Leticia "Tish" Cyrus concerning young marriage, Miley reveals, "My mom got married when she was really young and that was great for her, but for me I don't think so." Explaining her reason on not tying the knot at young age, the "Hannah Montana" star nevertheless doesn't mention on when exactly she wants to wed.
In another Miley Cyrus news, she was photographed on Wednesday night, March 18, stepping out of the B2V hair salon in Beverly Hills. At that time she was spotted sporting new longer locks. Joined by her grandmother, she cheerfully posed for the paparazzi.