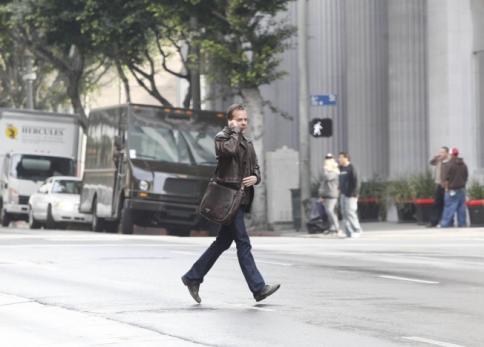 The following review takes place between 6:41 a.m. and 6:58 a.m. Words are written in real time...
For seven and three-quarter seasons, Jack Bauer was an American hero who stopped at nothing to save lives and protect his country.
Now, he's ending his run on 24 as a revenge-fueled traitor who is putting everyone at risk.
There's no other way to interpret the ridiculous turns that have taken place as this Fox drama limps to a conclusion. For the second consecutive week, an episode lacked any suspense because there are no lives actually at stake - and because Jack has actually made this decision:
It's more important to bring a few Russian officials to justice than it is to ensure peace in the middle east.
This stands against everything that has made Jack so enthralling to watch over the years. This was a man who would torture and lie and scheme and go to any length to save American citizens. Now? He's angry that Renee is dead and defying the President, Chloe and all that are thinking clearly enough to focus on the big picture.
To Read More Click Here.