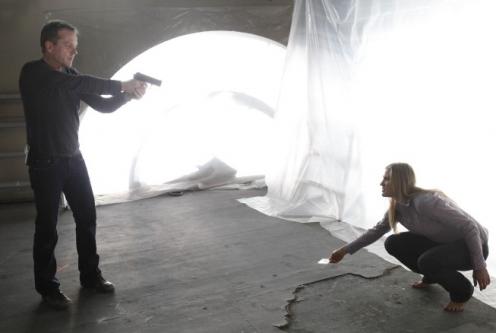 On this week's episode of 24, Jack Bauer continued to do what he thought was right.
That's a staple of this character, of course, which is largely why we love him. But we take extreme issue with what's actually at stake (translation: nothing) on season eight and the decisions Jack has made to accomplish his questionable goal.
In a new interview with TV Guide, meanwhile, producer Howard Gordon says last night's installment was central to the show's end game. In what way? Read on...
On the 11 a.m. hour: This is the episode where Jack's trajectory really gets defined and comes into focus, what we're going to see for the balance of the season. This is a very crystallizing moment. When Jack kills Dana unarmed, that's the first execution in his train of justice - or vengeance, depending on how you look at it.
To Read More Click here.