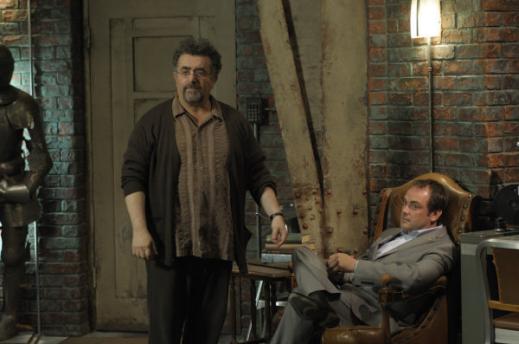 Warehouse 13 tossed a unique twist at its viewers this week.
On "Around the Bend," a team member was affected by an artifact. I really enjoyed the angle that was taken with it. Up until the point that Myka went to see Kate, I really thought that Pete was on the track of a spy in the warehouse and he was totally sane.
In watching it a second time, I picked up on the photo that Myka looked at from the apartment window that did not show either of the two people Pete saw at the time. It was a nice, subtle, impressive touch.
I also think it helped that the writers weaved in just enough of Mr. Valda being himself (a total jerk) that we really wanted him to be the bad guy so that Pete would take him down. I like Mr. Valda as a protagonist for the team. Mark Sheppard brings a lot to the role, and the character has been very well used so far.
To Read More Click Here.