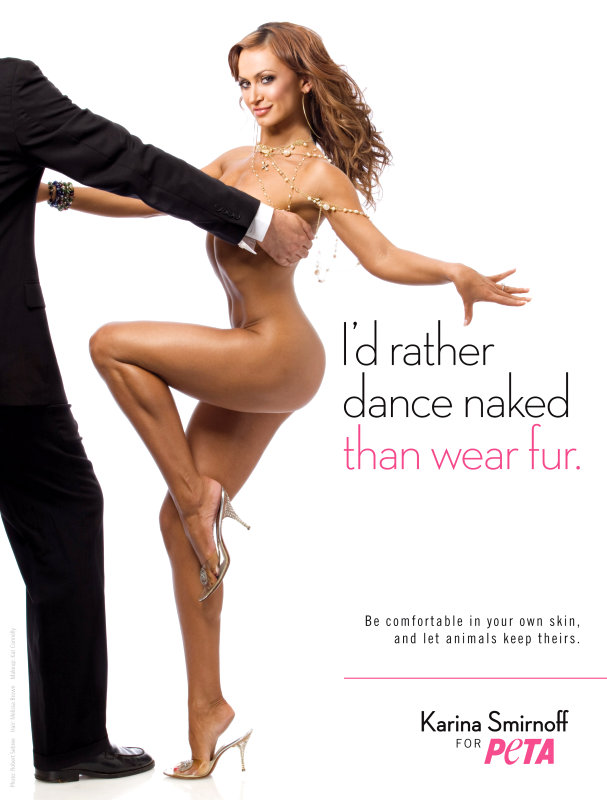 World champion professional dancer Karina Smirnoff lends her famous face and curvy body for People for the Ethical Treatment of Animals (PETA)'s new anti-fur ad campaign. "I'd rather dance naked than wear fur," read the tagline that accompanies her naked shot.
Karina, who has just called off her engagement to her dancer fiance Maksim Chmerkovskiy, admits in an interview with the organization that she stopped wearing fur after learning about what happens to animals who are killed for their skins. "I did wear fur, especially when I was little. But there are ways of being warm and being fashionable without being cruel," she confesses.
"You have a choice as an individual, you have a choice in the press, in the world, whether to make a statement that you do support killing animals or make a statement when you don't. And you can still be as chic as you can possibly want to be," she adds.
Supporting PETA's anti-fur ad campaign, Karina Smirnoff joins a range of Hollywood celebrities who has gone naked for the cause, including the likes of Pamela Anderson, Khloe Kardashian, and Eva Mendes.