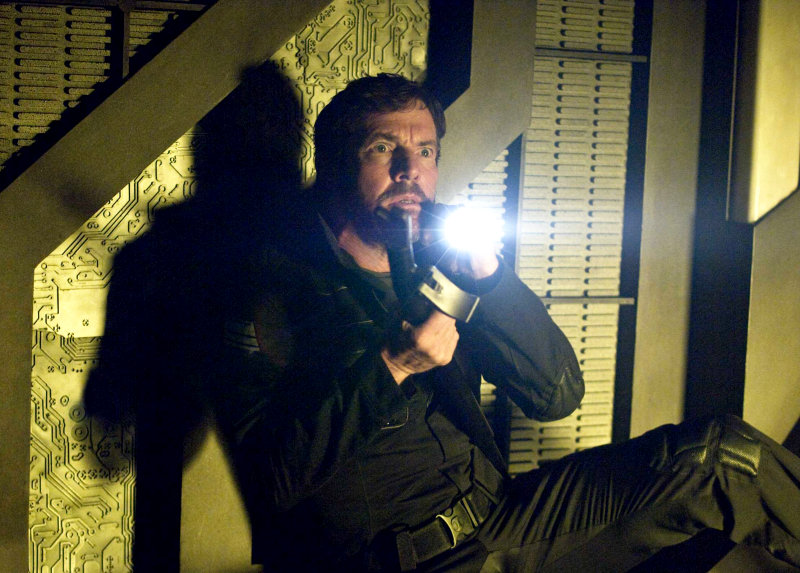 A brand new trailer for "Pandorum" has been premiered via MovieWeb. It begins by explaining that 500 million miles from Earth, 60,000 passengers of a spacecraft have vanished, before moving on with snippets of two crewmen, who are awaken from their hyper-sleep, start to explore the ship and piece things together.
This two minutes promo video reels in more footage and provides a better look at the storyline. It opens with a capture of Ben Foster's character and his wife before the event takes place. It quickly cuts to a scene when he is suddenly awaken from his hyper-sleep. Though containing many similar snippets to the previously-released teaser, it still gives out many never-before-seen footage.
Coming from the creators of the "Resident Evil" movie franchise, "Pandorum" is directed by Christian Alvart and written by Travis Milloy. Led by Dennis Quaid and Ben Foster as the two astronauts in the abandoned spacecraft, the film is also supported by Antje Traue, Cung Le and "Twilight" villain Cam Gigandet. The Overture Films thriller is expected to scare up the U.S. big screen on September 4.
To See The Trailer Click here.