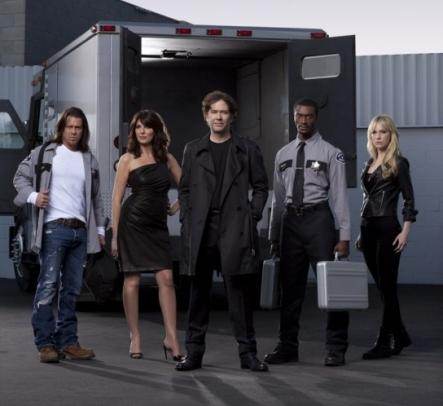 I've been a Bill Engvall fan since I was in grade school, even when he was kind of drunk when I saw him live. So Bill Engvall on Leverage? I can't wait.
But before we get to that, we get to a poor guy getting arrested for auto theft, which we know he obviously didn't commit. After getting out of jail, the guy comes to Nate to tell his sob story. He bought it used from a car dealership only to find out that it was stolen. I sense a scam. As Nate informs us, this is called car cloning. And when Hardison pegs the bad guy, there's Bill Engvall playing Penzer. This is going to be an interesting episode.
To Read More Click Here.