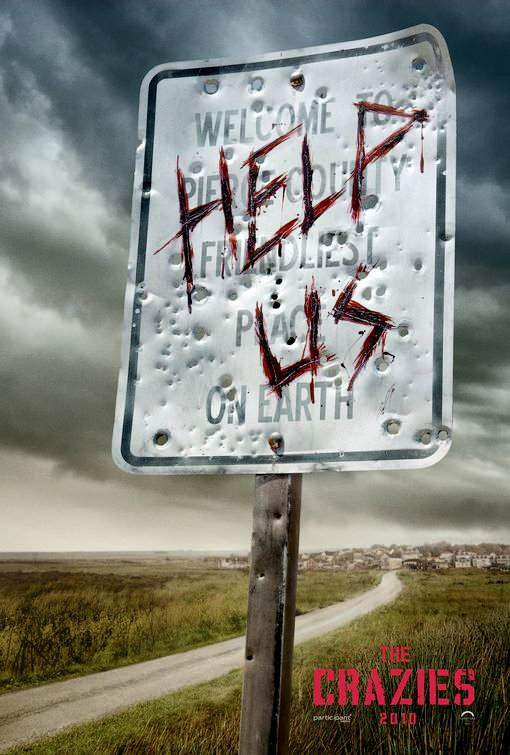 "The Crazies", a remake to director George A. Romero's 1973 film, has just got its first trailer. Providing glimpses on the life in a small town before and after the inhabitant turn into mindless killers, the sneak peek from Apple exposes first look at Timothy Olyphant's David Dutton and Radha Mitchell's Judy Dutton.
Sheriff David Dutton and his wife Judy are living the American Dream in a small Midwestern town. But, what seems to be a picture-perfect life goes horribly wrong when a mysterious toxin pollutes the water supply. The residents begin to succumb to an uncontrollable urge for violence and the horrific bloodshed escalates into anarchy.
As the military uses deadly force in an attempt to contain the epidemic to stay in the town, the couple finds themselves trapped in a once idyllic town they can no longer recognize along with an assistant at the medical center named Becca and David's deputy Russell. With no one else to trust and the fear contracting the illness, they band together in their fight for survival.
Directed by "Sahara" helmer Breck Eisner, "The Crazies" is written by Ray Wright and Scott Kosar. Danielle Panabaker stars as Becca and Joe Anderson takes the role of Russell. Overture Films plans to distribute this horror movie in theaters across the U.S. on February 26, 2010.