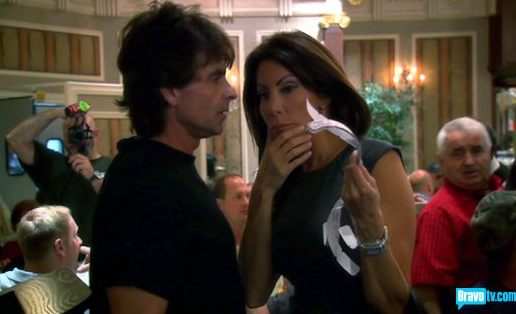 We're not Danielle Staub sympathizers by any means, but a lot of times, the fellow Real Housewives of New Jersey stars' hatred of her seems just a wee bit over the top.
Last night, she was asking for it, however.
The title of the episode, "Into the Lion's Den," told us all we needed to know before it started, but it was still worth watching Danielle be straight hated on - it always is.
Before we get to that, Teresa and Joe brought their new baby home from the hospital just in time to celebrate their oldest daughter Gia's ninth birthday - RHONJ style.
If you're imagining a group of spoiled little girls riding in a pink limo to a spa to get facials and other treatments, you nailed it. It's as funny as it is disturbing and sad.
To Read More Click Here.