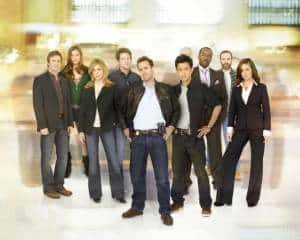 ABC's freshman drama FlashForward will be coming to DVD in February of next year. The first season isn't anywhere near finished, but the upcoming release will feature the first ten episodes of the series, from "No More Good Days," to "A561984." This release, which will occur on February 23, 2010, will be just in time for FlashForward's resumption in March. The set, which will contain 140 minutes of content, will retail for $29.99. No artwork for the set is available as of this posting.
Personally, though I enjoy watching FlashForward, I will be steering away from this set, no matter how much I'll want to get it. While we may have to wait until September to get it, it's important to remember that FlashForward's entire first season will almost certainly be released on DVD in a set, for probably around $50. That means that paying $30 for less than half of the season is not the most fiscally responsible move a TV collector could make.
To Read More Click Here.