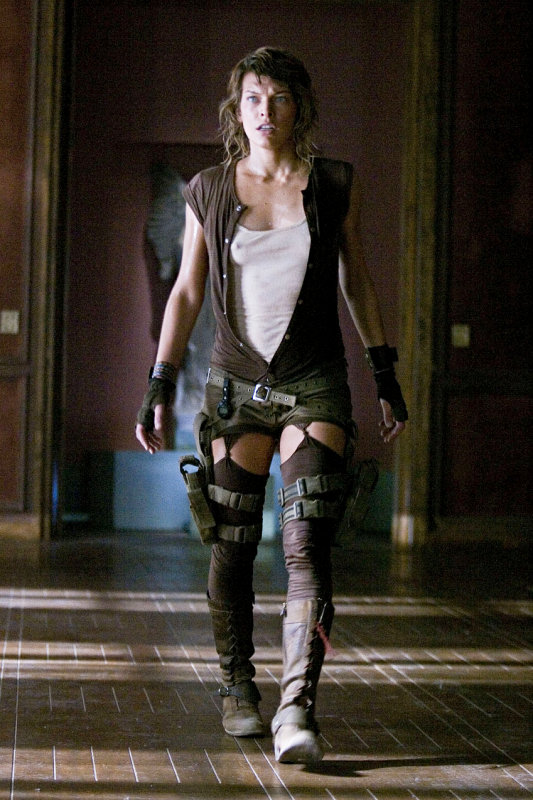 Screen Gems has brought forth the official short description for "Resident Evil: Afterlife" along with the unraveling of the full cast, Bloody-Disgusting reported. The story of the fourth "Resident Evil" movie goes like this, "In a world ravaged by a virus infection, turning its victims into the Undead, Alice continues on her journey to find survivors and lead them to safety."
"Her deadly battle with the Umbrella Corporation reaches new heights, but Alice gets some unexpected help from an old friend," it continues to read. "A new lead that promises a safe haven from the Undead leads them to Los Angeles, but when they arrive the city is overrun by thousands of Undead and Alice and her comrades are about to step into a deadly trap."
As for the cast members, Milla Jovovich, Ali Larter and Spencer Locke are all returning to reprise their roles as Alice, Claire Redfield and K-Mart respectively. Wentworth Miller joins as Claire's brother Chris Redfield, while Shawn Roberts takes over the role of Alice's nemesis Albert Wesker from Jason O'Mara. Boris Kodjoe, Kim Coates, Norman Yeung and Kacey Barnfield are also cast.
"Resident Evil: Afterlife" has kicked off its principal photography in Toronto, Canada in late September. Paul W.S. Anderson is directing the 3-D installment in addition to writing the movie's script and producing. The sci-fi thriller is set to hit theaters across the U.S. on August 27, 2010.