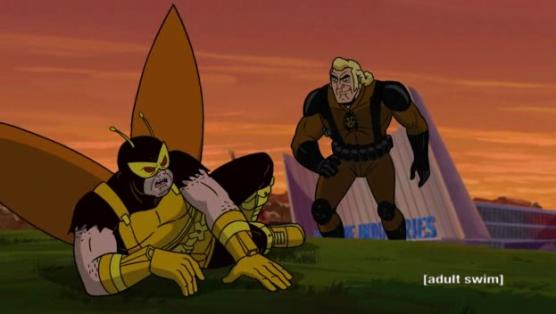 This week's episode of The Venture Bros. was bittersweet. The episode marked the end of the first half of season four, until the show goes on hiatus until the spring, but it also marked the return of Brock Samson.
Right fromt he get go, "Pinstripes & Poltergeists" started off strong with a scene of Hecnhman 21 and 24 having a classic season three debate thanks to 24's ghost. From there, we were treated to a SPHINX opening credit instead of the standard Venture Brothers one, which makes sense since Hank and Dean only had a cameo and this episode belonged to SPHINX.
To Read More Click Here.