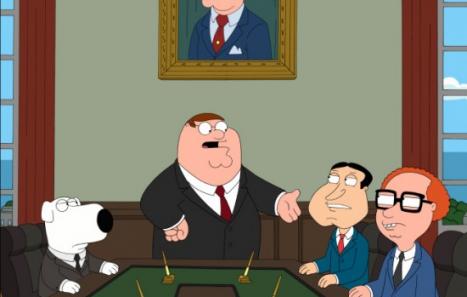 In this week's Family Guy, Peter assumed control of Pewterschmidt Industries when Carter suffered from a heart attack-induced coma... caused by a belated bachelor party that Peter threw for him.
"Business Guy" certainly had its share of laughs, but our biggest issue was with a major plothole in the story line. Why would Carter not have resumed power at the company once he recovered from the coma?
Would his lawyer have been that terrible to have written a will that gave up power when he was in a coma permanently? For a multi-billionaire, I'd think he could hire better people. Anyways, plot has never really been Family Guy's strong point.
To Read More Click Here.