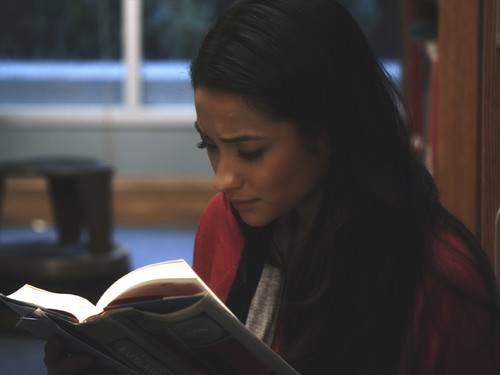 SMACK!!!!! That was Pretty Little Liars slapping me across my face tonight with an episode so epic that I don't think I can do this recap any justice, but dammit, I will do my best to try. Kudos to the entire cast and crew of Pretty Little Liars for preparing us for one helluva summer finale with a spectacular penultimate episode!
Despite Having Numerous Problems, Pretty Little Liars Know That Their Future Education Is The Most Important Thing of Their Lives
While it's storming like crazy outside the Hastings residence, Spencer, Hanna, and Aria discuss boys and the upcoming SATs they are preparing to take the next day. The girls (and us) wonder where the hell is Emily and we find out soon enough.
To Read More Click Here.