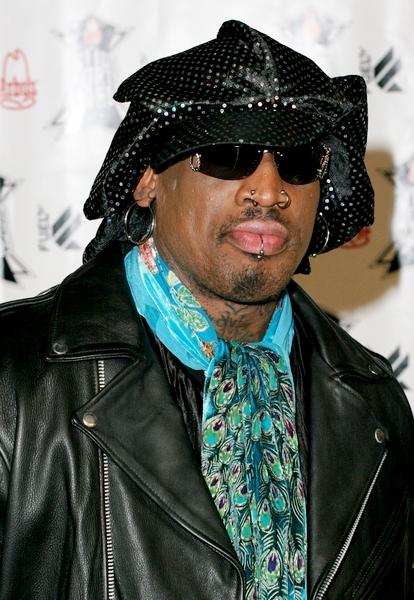 Usually pampered in luxurious hotels, the stars in "The Apprentice" switch position to be the ones who provide the service. In their next challenge, KOTU and Athena must manage Loews Regency Hotel with each member taking a role as staff. Each team will be in charge of 5 rooms and the guests will leave comments in the end of the game to determine who wins.
Tionne Watkins was nominated as the project manager for the women team. The men meanwhile, opted to go with Dennis Rodman who had flunk and almost kicked out twice previously.
Joan Rivers took the part in concierge, Natalie Gulbis in the kitchen, Melissa Rivers and Brande Roderick in housekeeping and room services, and Annie Duke in room service as well as billing. Khloe Kardashian was absent on day 1 due to prior commitment but would be back the next day.
Due to losing several times, the men were short in power. Jesse James doubled up to become the bellman, room service and housekeeping. Herschel Walker did the similar jobs to Jesse while Dennis dressed up as the frontman. Brian McKnight meanwhile, took the concierge part and Clint Black was in charge of the billing.
The women began learning on how to tidy up room, discovering that it should be done under 30 minutes. The men meanwhile, began brainstorming in the car. Brian threw the idea of having gift baskets so Dennis called his affiliate to provide them. Jesse and Herschel cleaned the rooms and were fortunate enough that their rooms were not as messy as the women's.
Melissa complaint of disgust when cleaning rooms and the fact that she was only helped by Annie. Meanwhile, Brian was involved in a heated argument with Dennis who told the singer to take over if he felt he knew everything. But then later, the two worked together in tying Dennis' tie because the basketball player did not know how. The men disappointed a guest who was not checked in right away. Clint stepped in while Dennis offered the guest a drink and an information about a strip club in town.
Stephen Baldwin checked in for the women while Vincent Pastore came to the men's hands. Stephen complaint to Joan that he didn't like the view in the room, but said that he was okay at that moment. The men meanwhile, started spiraling down in the pace when they were late in bringing a wine order. Herschel who brought the order to the room, was told that they wanted a 'casa' of chardonnay that he mistook as a wrong order. Dennis took over and presented the drink himself at the front door.
To Read More Click here