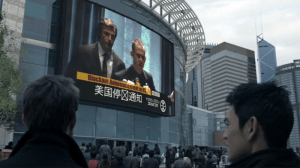 All you sci-fi television fans can sleep just a little bit easier at night. Why? Because chances are actually looking good for a FlashForward season two.
I know you're all asking What? But FlashForward's been losing viewers like crazy! Last week's episode only got 5.42 million viewers!
And I know what you're saying. As much as I love ABC Thursday's sci-fi series, I was really skeptical of the series coming back for another year, simply because it was doing so poorly with American audiences. And I still am skeptical, to a certain degree. But Kristin dos Santos of E! Online is telling me to worry less for Mark Benford and his pals.
To Read More Click Here.