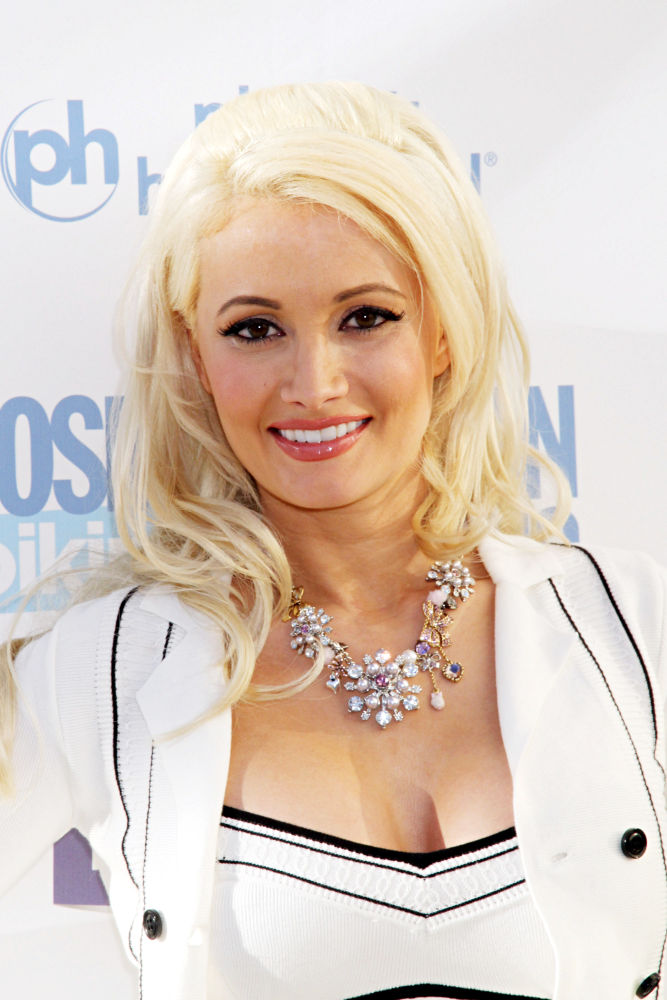 Playboy boss Hugh Hefner's ex-girlfriend Holly Madison is embarking on a literary career with a book about her travels between Los Angeles and Las Vegas. The former Playboy Playmate and reality TV star is working on a new travel guide about the odd stop-offs she has visited between the two cities.
Madison, who lives in Sin City with her boyfriend Benji Madden, tells Life & Style magazine the book will feature details about a lot of "freaky roadside attractions", like a haunted hotel in Death Valley.
Her new travel guide aside, Holy Madison is reportedly ready to become a mother. Her assistant Angel Porrino told E! Online, "She definitely wants to get married and have babies in the near future. I know she really really wants it. She looks at Roman [his kid] and bonds with him and I know she'd be a great mom and a great wife. She's ready to settle down."
Madison's pal, Laura Croft, added that the star doesn't want to settle for just any man. Croft said, "She's super busy and she can't have somebody up her a** 24/7. If she dates somebody, they've got to be successful and have their own life."