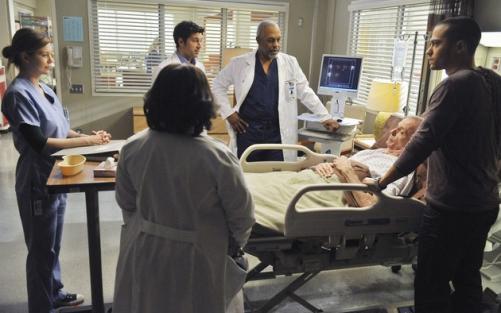 A family legacy can a blessing and a curse. Meredith Grey knows this and so does Jackson Avery. Thursday's Grey's Anatomy brought them closer together as a result.
Meanwhile, a reeling Mark reverted to his old, hilarious ways and the complex dynamics between Derek and Richard and Owen, Cristina and Teddy became more so.
THE HARPER AVERY: The man for whom the Harper Avery Award, which Ellis Grey won twice and Preston Burke won after he left Seattle Grace, if you recall, is named.
He is a total badass, and when he's rushed to the ER, Cristina cracks under the pressure. Moreover, we learn that "Jackie," a.k.a. our own Jackson Avery, is his grandson!
Harper wants Ellis Grey to perform his surgery, and with that obviously not happening, asks for Richard to do it instead. While he's awake during the procedure. Gulp.
To Read More Click Here