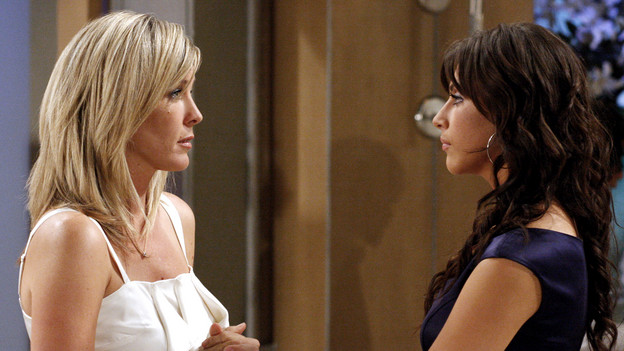 Dante continues to fight for Jason's freedom, but Jason is returned to Pentonville. Lulu goes to Spinelli to make peace, but Spinelli isn't exactly willing to let it go. Carly interrupts them and almost gives away her true feelings about Dante, but she covers. Later, Carly tells Brook Lyn it's time to get Dante into bed and provide proof.
Lucky poses as a census taker to gain access to baby Aiden. He ultimately tells Karen that the baby she has is his son. Back home, with Alexis' support, Elizabeth and Nikolas throw Helena out of the house. Helena changes her mind about telling Nik and Liz the true paternity of the baby, because of Nikolas's shabby treatment of her.
To Read More Click Here.