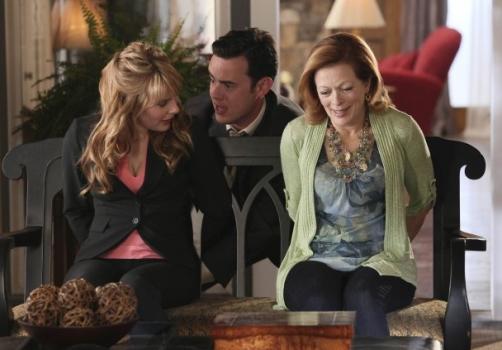 While the premise of this week's episode was a bit outlandish, even for Dan, the stealing of old evidence led to a humorous set-up on The Good Guys.
The show has definitely found its tone, eschewing pretty much all attempts at drama and focusing on its comedic elements. They were at work on "Small Rooms," as evidenced by the following highlights:
* The interrogation scene in which Dan tried to intimidate a suspect by tossing random charges in his face.
* The on-screen description of Liz's mom's stolen car: Average MPG: 13.9.
* Two words: fried pickles.
* On the pilot episode, Dan told a story about him and Frank that seemed to be an attempt at actual poignancy. But it's nice to see that angle abandoned, as now any tales that begins with "Me and Frank..." is bound to be nothing but funny. This week's case in point: ... once found a .45 pistol in a small intestine...
To Read More Click Here.