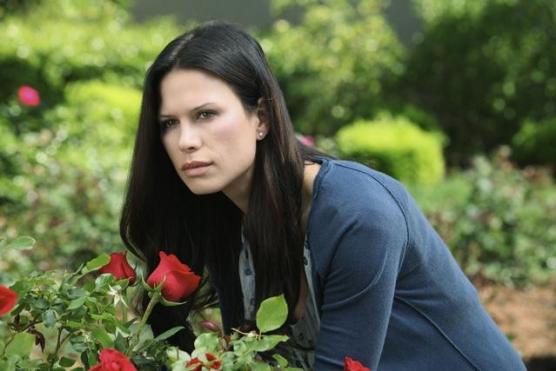 After a two week long hiatus from our newest vampire addiction show, I can honestly say I was excited to see what this mysterious community had up its sleeves.
Although "Breach" was very entertaining, I still feel like the writers are somewhat dragging out the main characters storylines. For example, Claire. I know it has only been three episodes to date, but how many scenes must we see of her struggling to be the perfect Stepford wife? It almost seems like this is her one characteristic trait. Thankfully, once an old flame comes into the picture, she realizes just how much she misses the kill.
Okay okay, so we don't know for sure if Christian is an old flame or just a buddy, but the late night text? Definitely reminds me of a booty call. And the interplay between Claire and Dylan is way too predictable. She is lying to her husband who - has every reason not to trust her - and will eventually get caught again in the act. This will most likely lead to a separation, but because of Emily, they will try to work it out.
To Read More Click Here.