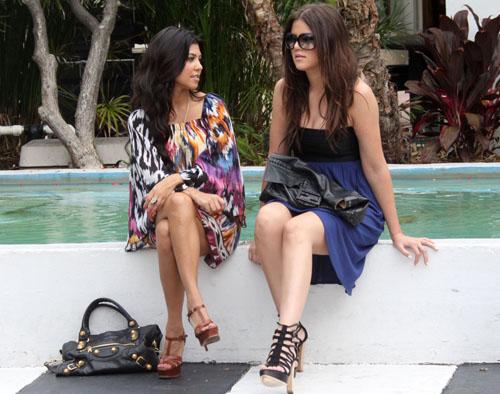 If you think I'm good looking you should see my aunt. - Mason's t-shirt
The awesome outfit that Kim Kardashian surely provided the little guy with was not only good for a laugh, it was one of the only moments of baby talk all night! Amazing!
On this week's Kourtney and Khloe Take Miami, Kourtney was getting obsessive about getting her body back into pre-baby shape, while Khloe returned to Miami from L.A.
Kourtney, of course, goes overboard as could be expected.
She has a shoot for Life & Style, the reputable celebrity gossip tabloid the family has some sweetheart deal with, and tells her stylist that she doesn't want to be photoshopped.
Because she has so much integrity.
To Read More Click Here.