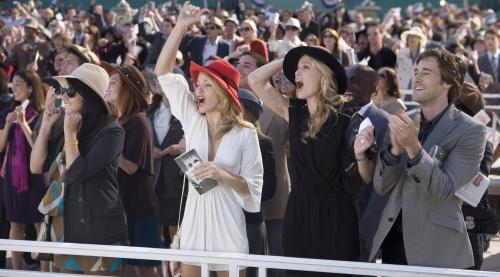 Well, that was a major letdown.
The CW hyped this episode of 90210 like it would be an hour of fun-filled, Ocean's 11-style revenge against Jen. Instead, Dixon, Liam, Teddy and Ivy simply lured Naomi into a room and ensured that she overheard her sister's sex confession.
It really wasn't that incredible of a plan; far from it, in fact. Somewhere, Danny Ocean is shaking his head in disappointment.
The revelation that Jen slept with Liam does have interesting, long-lasting ramifications, at least. Read our full recap of "And Away They Go" now and see what we mean below...
To Read More Click Here.