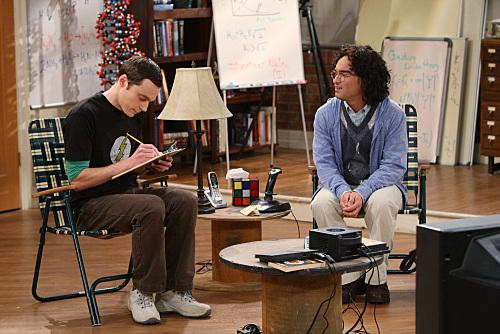 With the pretty epic season finale coming up, this week's episode of The Big Bang Theory could have been merely filler, but instead it seems like they've been saving this episode for just this week.
Why do we say that? Well, for starters, the episode was clearly written for earlier in this season when Penny and Leonard were still together. There's no way given their current status they'd be painting each others' toe nails.
Plus, not to get too technical and at the risk of sounding like a complete tool, but the show referred to Firefly being on 7 years ago. That would put this episode in 2009, so the show would have been on in 2002. As opposed to a 2010 episode which takes us back to 2003, when the show's cancellation would have already been known. Only The Big Bang Theory would be accurate enough on something like this for us to predict an intended air date.
To Read More Click Here.