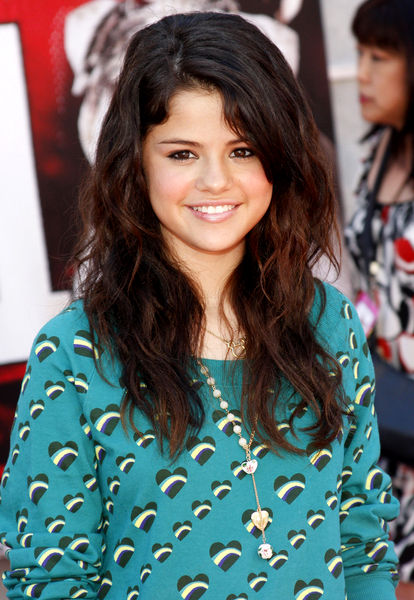 A teen idol herself, Selena Gomez admits to look up to Britney Spears as one of her role models. In an interview with Latina magazine for its April issue, she explains, "In a way, Britney can be someone to look up to. She was constantly being looked at and picked on."
Comparing herself to the pop superstar, Selena says she has the similar experience with Britney. "It's starting to happen to me. At the moment, I don't have anything good they can pick on me with, but they'll find something. Maybe I can be as strong," she gushes about her personality.
Asked about her being picked the first on Perez Hilton's favorite list, Selena reveals, "I felt like it was a school yearbook and I made most popular. I've never met him, but he's been very nice to me. That's a good thing, 'cause not everybody is so nice."
When it comes to her rumored boyfriend Nick Jonas, Selena has nothing but praise for the singing sensation. "He's a wonderful guy," she tells Latina, adding that "anybody would be extremely lucky to be dating him."
In another Selena Gomez news, she and fellow actor David Henrie were caught on camera heading into a San Juan restaurant in Puerto Rico on Thursday night, March 12. Both of them are co-stars in Disney's series "Wizards of Waverly Place". Contrary to rumors on the street, David recently posted a confirmation on his Twitter that he and Selena are not dating.