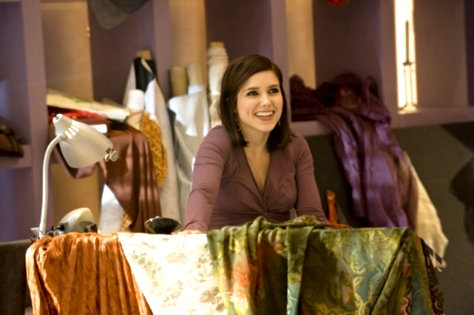 In a "One Tree Hill" episode directed by James Lafferty aka Nathan, Brooke is making a huge decision to adopt Sam when her mother Victoria (guest star Daphne Zuniga) suggests her to let Sam sees her family. Brooke and Haley throw Peyton a baby shower, while Sam grows closer to Victoria.
Lucas and Jamie bond while working on Peyton's car, and Nathan learns that NBA scouts will be at his next game. Meanwhile, Skills and Lauren (guest star Allison Munn) go on a date that goes all wrong.
Called "Show Me How to Live" after Audioslave's single, the episode airs Monday, May 4.
On another "One Tree Hill" news, the wedding of Peyton and Lucas will occur on the May 11 episode where Nick Lachey will once again guest stars as himself.
To See The Preview Click Here.