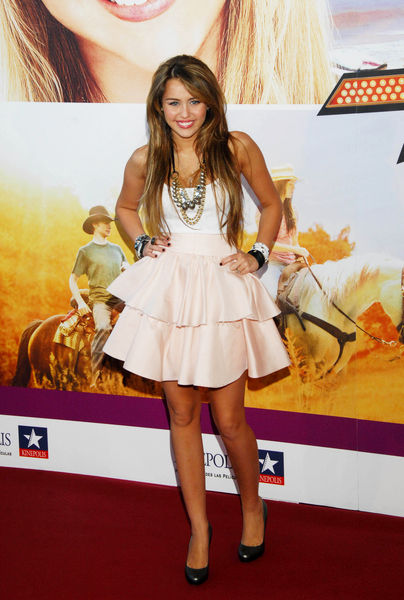 Admitting she has "terrible skin," Miley Cyrus opens up that it often makes her feeling insecure. "I think even though people always see me with makeup I still break out, even though everyone thinks I don't," OceanUp quotes her as revealing.
She then continues saying, "And I hate it! I'm the worst at dealing with zits. And I get in such a bad mood when I break out and all I can think is that people are only looking at my skin!" Her mother Leticia "Tish" Cyrus chimes in, "Really, Miley is pretty insecure. This is just a hard age for her and everybody gets zits, but when she gets a zit, it's for the whole world to see."
And so, in a bid to avoid having skin problem, Miley has started using "all organic products." Of that matter she explains, "I think just getting all those chemicals out of your body is the best thing."
In another Miley Cyrus news, the 16-year-old Disney star was photographed in Paris on Monday, April 27. During her time there, she went shopping on the most prestigious and broadest avenue, Champs-Elysees, before then heading off to the premiere of "Hannah Montana: The Movie" taking place at the Gaumont Marignan Theater.