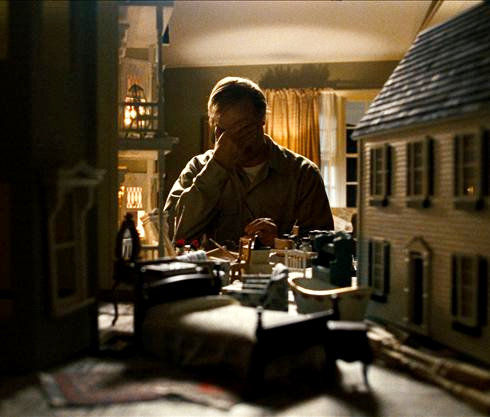 In anticipation to the debut of "The Lovely Bones" first trailer, Entertainment Tonight has teased on what to expect from the trailer through a sneak preview. Thirty seconds long, the promo video shares glimpses at some of the star-studded cast, the grieving family and what seems to be a place between Earth and heaven.
Adapted from Alice Sebold's best-selling novel, the drama film picks up the story of Susie Salmon, a young girl who is raped and murdered by her serial killer neighbor. As her spirit reaches heaven, she can only see her family's grief from a distance while her murderer sets his eyes on another victim. Torn apart from her desire to seek revenge and willingness to help her family recover from the tragedy, she struggles to balance the two mixed feelings.
Coming from "The Lord of the Rings" director Peter Jackson, "The Lovely Bones" stars Saoirse Ronan as Susie. Rachel Weisz and Mark Wahlberg are set to be her parents, Susan Sarandon portrays her grandmother, and Stanley Tucci takes on George Harvey, her killer. December 11 will be the date it opens wide in U.S. theaters.