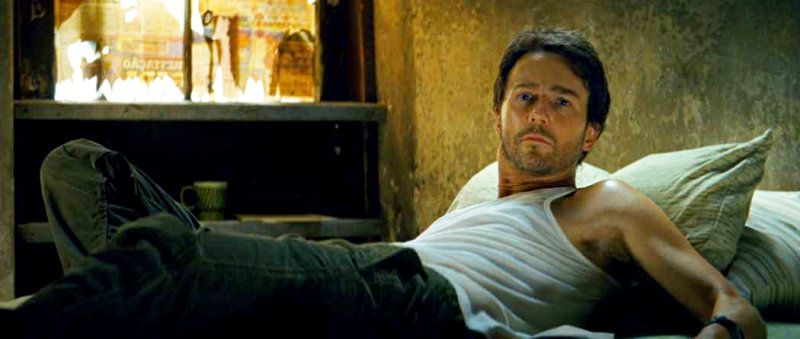 Edward Norton remains coy when asked whether or not The Hulk will be involved in "The Avengers". When IGN caught up with him while he promoted "By the People: The Election of Barack Obama", the new HBO documentary he produced, at the Television Critics Association press event, the 39-year-old declined to comment.
"I probably won't comment on that, just because they [Marvel] keep a pretty tight reign on what they are letting out," the Academy Award nominee stated. "I'll let them say." Meanwhile, NukeTheFridge repoted that Marvel wants the actor who portrays Bruce Banner aka The Hulk in 2008's "The Incredible Hulk" for more than just "The Avengers." The site claimed, "[He] will have a possible cameo [in Iron Man 2] as both Bruce Banner and the Hulk".
Meanwhile, Marvel has previously given hint on which superheroes to be featured in the movie version of the Earth's mightiest hero team. On July 25 during the "Iron Man 2" panel at San Diego Comic-Con International 2009, Marvel Studios' President of Production Marvel Kevin Feige revealed to Io9 the potential line-up of the super team.
"I think we know. I think it's going to be Iron Man and Thor, Captain America and Nick Fury," he said. "I think it's safe to assume that there will be some members of the Hulk universe in the film as well. In terms of the additional I think Black Widow, sure. The SHIELD organization for sure. What's exciting, for me, about The Avengers movie is seeing those four characters interact with each other."
"The Avengers" will pick up the story when the Earth's mightiest heroes will have to work together to battle the biggest foe they've ever faced. Robert Downey Jr., Don Cheadle and Samuel L. Jackson have all been confirmed to star in this film which is now set for May 4, 2012 U.S. release. Director Jon Favreau has been rumored to take the helming part, but he has stated to Movies Online recently that his involvement on the project "has yet to be determined".