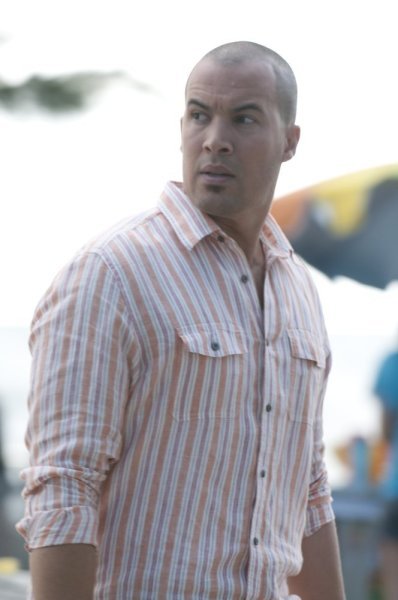 This episode of Burn Notice starts where we expect to see our spies have a meeting….a bar. Sam and Fiona begin to argue that Jesse is not fit for their team while Michael gives him the benefit of the doubt. Jesse shows up during the argument with drinks and soon changes Sams mind about being on the team. Jesse begins to talk to the others about why he came to Miami and tells them that he has information about some illegal weapons trade but his only source on this is from a person he calls "Cobra". Sam is not enthused by the name. Michael decides that maybe this is worth investigating.
The gang arrives at the dock to scope out what exactly they are dealing with. They find it is tough to get any info from any of the dock workers about where the ships with the weapons have come from. While talking with Fiona and Michael, Jesse notices a dock security guard getting beat up. He says he has seen this before and wants to finally end this. Michael tells Jesse it's not worth blowing cover to help a civilian. Jesse doesn't listen and goes over to help. Through a fake car accident story, Jesse gets the security guard to safety and disarms the two men who were beating up the guard.
Michael and Fiona find Jesse talking with Hank (security guard). Hank tells them that the men who attacked him work for the mob and have been pressuring him and other guards to steal items from containers at the dock. Hank says the police have no effect, as one guard who went to the police was soon murdered. Jesse quickly wants to help out and Michael reluctantly decides to make Hank the new client.
To Read More Click Here.