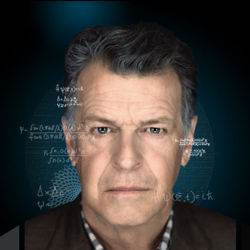 Earlier today, we posted that Fringe's second season finale will be a two part episode directed by Akiva Goldsman, and written by Jeff Pinkner and J.H. Wyman. In an interview with Entertainment Weekly, Goldsman talked about the technical aspects of the finale, but he also got into some spoiler-tastic details of the season ender. What did he have to say?
First, the big one: a William Bell/Walter Bishop showdown. It's been building for a while; ever since Walter mentioned having worked with 'Belly' in season one, we knew that there were some deep, dark secrets in their past. More of those secrets were revealed this season in "Grey Matters," when we learned that Bell had removed parts of Walter's brain which held the secret to opening a portal to the alternate universe, the main contributing factor to Walter's mental deterioration.
To Read More Click Here.