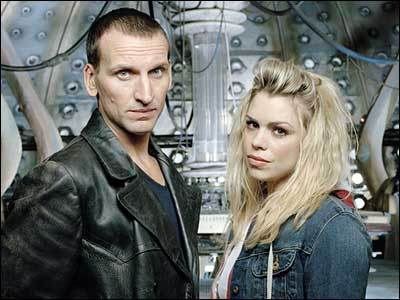 As if to confirm that Doctor Who is undergoing some major, major changes with its fifth series this year, Billie Piper has revealed that she won't be returning to the series.
The actress, who played the Doctor's companion (and love interest) Rose Tyler throughout the revived series, is busy starring in Secret Diary of a Call Girl, and has no intentions of reprising her role as Rose.
"I think it's done now, isn't it? I think that ship has sailed. That old, wooden ship!" Piper told DigitalSpy.
The massive changeover that the show has undergone is also a factor in her decision not to return. "I really loved doing it, but Doctor Who has moved on it's different people, different crew, different production team and I can't keep going back. It's ridiculous! It's time to move on.
To Read More Click Here.