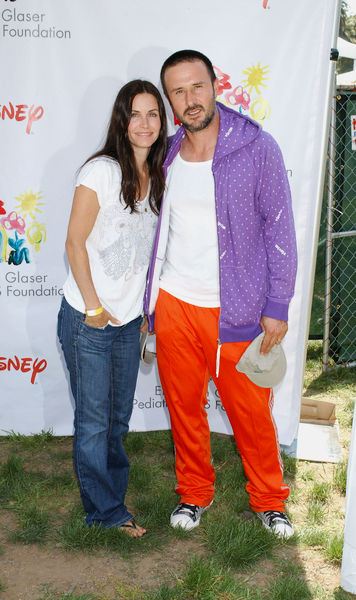 David Arquette and Courteney Cox Arquette have officially joined the cast of "Scream 4". After being rumored for several months that the couple will have another encounter with the Ghostface Killer in the newest installment of the horror film series, Arquette has finally confirmed to Marc Malkin from E! Online of their involvement, stating "We are going to be doing 'Scream 4'."
During the interview, Arquette admitted that he is very excited to reprise his role as Deputy Dewey Riley because he and Cox have sweet memory during the shooting of the first movie. "I fell in love with my wife [Courteney] on 'Scream', so the opportunity to bring [Dewey] back to life and for my wife to play that really bitchy character again, it's just going to be really fun. It's just great," he admitted.
When asked about the storyline of his upcoming thriller, Arquette refused to share details, but still answered simply, "Kevin [Williamson] has sort of put out the broad strokes, but I don't think I'm at liberty to share any of that." He also mentioned his hope that Neve Campbell would return to "Scream 4" although scriptwriter Kevin Williamson recently revealed that the actress has turned down the offer to reprise her role as Sidney Prescott.
"Scream 4" is intended to be a younger version of the "Scream" trilogy. Rumored to be the first of another trilogy, the fourth "Scream" movie is currently being penned. On who will direct the movie, there is a chance that director Wes Craven will take on the important role behind the camera. Previous report noted that Craven didn't officially approve the idea to helm the movie project, but he was reported to consider it if the script is proven to be his liking.