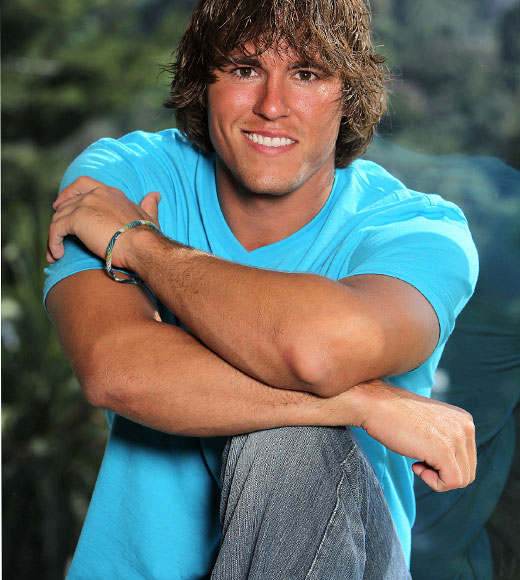 Some bold moves were made tonight on Big Brother, both physically and strategically. Did Ragan or Enzo save their behind in the POV? Let's find out.
After the Nomination Ceremony, the reactions are pretty predictable, but after talking with Enzo, Ragan realizes that Enzo is the most expendable of the Brigade alliance.
Next we are subjected to the 'shunning' of Enzo's penguin costume, which is forgettable at best. Later, we watch as Ragan studies up for the POV competition, but doesn't he get that the motto of Big Brother is 'Expect The Unexpected?''
Proving me right, Big Brother cooks up Otev ('Veto' spelled backwards) the Musical Clam. The set up reminds me of a Veto competition from an earlier season (I think last year's). The concept is for the House Guests to search for CDs with a mash up of two evicted House Guests name, for example Monet + Matt - 'Monatt'. Lane is knocked out first, then Hayden, and then Britney. The last two standing are the nominees Enzo and Ragan and the stakes are oh so high. The next thing to go down is so hilarious and so jaw dropping good that I wish like hell there was a clip for me to show you what happened. Britney says it best as she tell the Big Brother diary room, If you guys don't replay what happened in slow motion I will never speak to you again.
To Read More Click Here.