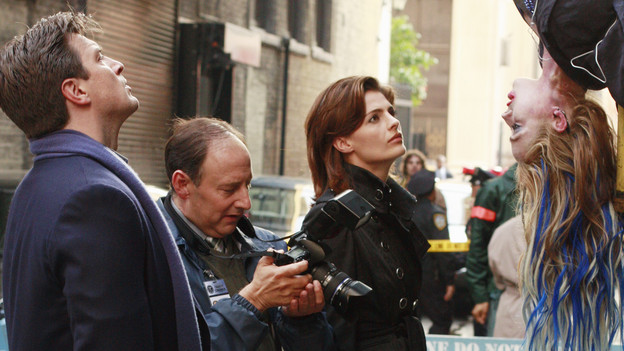 Castle's latest case hits close to home for Alexis when her favorite singer, Hayley Blue, is found dead of a broken neck in an alleyway. She was hanging upside down from a ladder. A former drug addict, Hayley got clean and left her old band The Blue Pill. She'd been staying with Ian and Bree Busch, the producers of her first solo album. When Hayley went missing, the Buschs feared she'd gotten back into drugs.
Alexis feels horrible and wants to help with the case, but Castle orders her to get to school. Beckett is impressed. She says, I'm so used to you acting like a 12-year-old all of the time; it's kind of refreshing to see you as a father. Then Castle asks if it makes her want him. Just like that, he's a 12-year-old again. Love it!
To Read More Click Here.