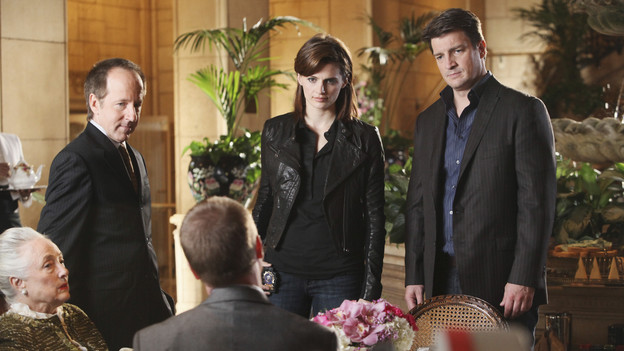 A bike messenger zooms down the busy street until WHAM! A car sends him flying. The masked driver snatches the satchel from the messenger's lifeless body and speeds away. The package being delivered by the messenger was sent at the behest of an inmate named Brady Thompson. It was to be delivered to the man who put Brady in prison for murder 10 years ago - our very own Captain Roy Montgomery!
The team discovers that Brady Thompson was just killed in prison. Think the murders are connected? Castle does. Brady's wife claims that her husband agreed to take the fall for a murder in exchange for a monthly stipend to pay for their son's medical bills. She doesn't know who the actual killer was, but when the payments stopped coming, Brady told her to go into hiding while he sent Montgomery the proof that he was innocent.
To Read More Click Here.