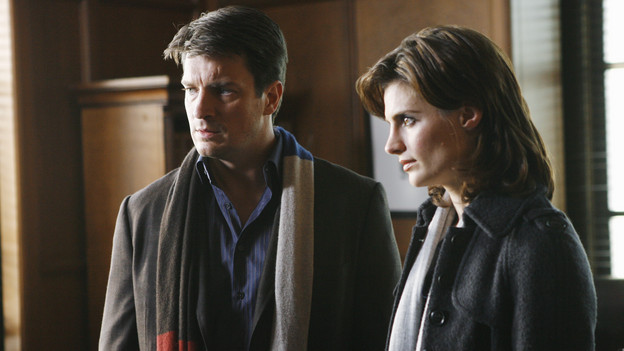 Alexis has a secret. She knows she can tell her dad anything. Then why is she having a private chat with a certain homicide detective named Kate Beckett? We have no idea. Neither does Castle. He presses Beckett for details on his daughter's dilemma, but she's not talking. This drives him crazy. Fortunately, there's nothing like a murder to take your mind off your problems.
When Jack Buckley, a no-nonsense Assistant District Attorney, is tossed off a rooftop, Castle thinks someone he prosecuted went all Cape Fear on him in a revenge killing. All we have to say about that is, Come out, come out wherever you are.
To Read More Click Here.