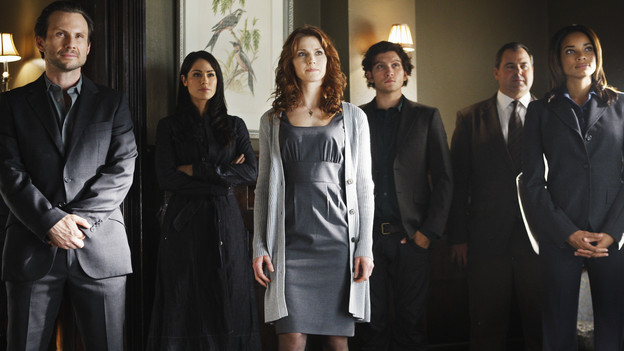 The decomposed arm of a woman's body is seen sticking out of an oddly-shaped box in a downtown Chicago alley. The body was found six weeks ago and the police are unable to identify the victim. Detective Grace Russell turns the case over to Alex Donovan and his team at The Forgotten Network.
The team springs into action with Tyler creating a likeness of the victim as Lindsey and Candace investigate the unique box that held the body. The container is four feet long with a tiered design. They discover that the box was designed to hold a professional musical keyboard.
Alex and Walter head off to the Upton Hotel because a valet ticket was found in the victim's pocket. Walter asks for access to the surveillance tapes, but the hotel manager isn't about to hand over such confidential material to a telephone repairman. We know Walter won't stop until he gets what he needs. He returns to The Upton after the uncooperative manager's shift ends. He pleads his case to a more sympathetic hotel staffer, who gives Walter the goods. Let's go to the videotape!
To Read More Click Here.