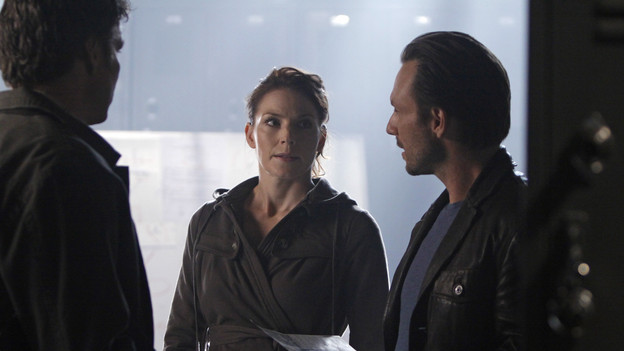 When the body of a man with a broken neck is found under a pile of trash, it's up to our favorite amateur detective, Alex Donovan, and his team at the Forgotten Network to clean up the mess and I.D. the victim.
John Doe had a key in his pocket. A bag of hamburgers was found near the body. After seeing a photo of the greasy grub, Walter immediately identifies it as coming from Nate's Bar & Grill. The man knows his burgers! Walter discovers that the original Nate's is the only place that uses crinkle cut pickles, and those are the kind seen on the victim's burger. The man knows his condiments, too!
Alex meets Walter at Nate's where a waitress recognizes the victim as one of her regular customers. She doesn't know his name but does remember he had a cool money clip with a football on it. She also tells them he recently got into a fight with another loudmouth regular.
To Read More Click Here.