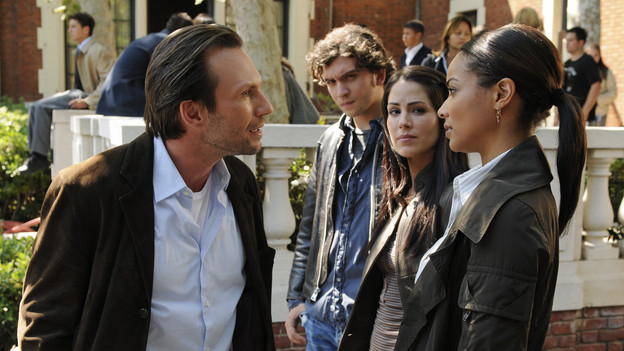 A woman collapses in a local park and dies. She may have OD'd, as there was way too much insulin in her blood. The cops can't dedicate a whole lotta manpower to a case that doesn't involve foul play, so it's up to Alex Donovan and the team at the Forgotten Network to give Jane Doe a name.
Dental tests reveal that the victim was probably no older than 15. The medical examiner also discovers an injection wound in the victim's back that was delivered with force. Remember how we said this case didn't involve foul play? Well, now it's lookin' like this is a bona fide homicide.
An unmarked key card belonging to a corporate apartment was found in the victim's possession. Alex, Tyler and Walter discover the card opened a unit rented by the Wellman Corporation at the Gold Standard Apartments. The man who books the apartment for clients often held personal parties and doled out keys to his many guests. The victim was obviously one of them. But the party planner doesn't recognize her.
To Read More Click Here.