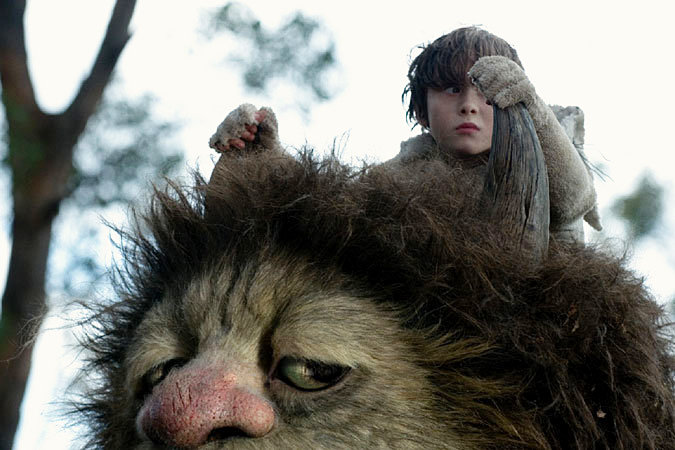 A series of new "Where The Wild Things Are" images has been uncovered by USA Today. Some of the pictures have been outed earlier, while some others are completely fresh. Along with new details about the movie, the photos give out a better look at young Max and several of the Wild Things creatures, like Carol and KW.
Two of the new photos present Max in his reality. One displays the misunderstood and rebellious boy standing on top of a table while arguing with his mother, while another one shows him laying on his bed and playing with his toy boat. Meanwhile, images of him finding creature comfort with Carol, encountering KW and taking a stroll over sandy terrain with KW are included in the other pics which exhibit him in the land of the Wild Things.
Adapted from a children book of the same name by Maurice Sendak, "Where the Wild Things Are" revolves around imaginary adventures of a young boy named Max. Being sent to his room without supper, the disobedient little boy creates a forest inhabited by many large imaginary monsters, who crown him their ruler. Befriending a large monster named Carol, he soon learns the meaning of love.
Directed and co-written by Spike Jonze, the family fantasy drama is toplined by Max Records as Max. Forest Whitaker, Paul Dano, James Gandolfini, Catherine O'Hara, Lauren Ambrose, Chris Cooper are among those filling the voice of the seven Wild Things. This Warner Bros. movie is coming out in U.S. theaters on October 16.