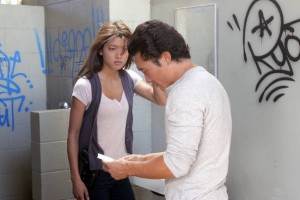 The big news in this episode of Hawaii Five-O is that we meet a new series regular: Taryn Manning (Sons of Anarchy, Drive), playing Steve's estranged sister Mary Ann McGarrett. Past that, it's all business as usual while the team tracks down a violent convict named Walton Dawkins (Brothers & Sisters' Balthazar Getty) who's escaped from prison by switching places with an unwilling prison guard.
Mary Ann doesn't make a great entrance, as she gets arrested for trying to smoke on her incoming flight and Steve points out that she missed their father's funeral. It's easy to see why they're estranged. Steve also gets a love interest in Michelle Borth (The Forgotten) that we learn he'll bed sooner rather than later; no protagonist on TV, it seems, is without a love interest for long. We'll have to see how that pans out.
To Read More Click Here.